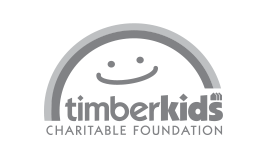 Charity Name
Autism Ontario – Huron Perth Chapter
Program
Dealer Donation Matching Program
Charity/Project Information
Funds are used to support the following programs:
1. Sibling Club – a sibling 'club' for the brothers and sisters of children with ASD (autism). An opportunity for siblings to share experiences; share feelings/concerns/anxieties; learn strategies to help them cope with changes in the household and personally. Group will meet in a casual atmosphere and continue relationship building and peer support by doing recreational activities together monthly during the year.
2. 1:1 support funding for children with autism to attend camp, therapy, recreational activities with a support worker (required for child to participate).
3. Family Experience fund to allow families to vacation together covering some of the costs needed to care for a child with special needs.
4. Mothers Weekend Retreat being offered to mothers who have a child with ASD.  Self-care is very important and something mothers usually put on the back burner. This weekend will offer mothers both pampering and learning opportunities. If mother is not healthy, she is unable to care for her child and cope with the challenges presented daily.