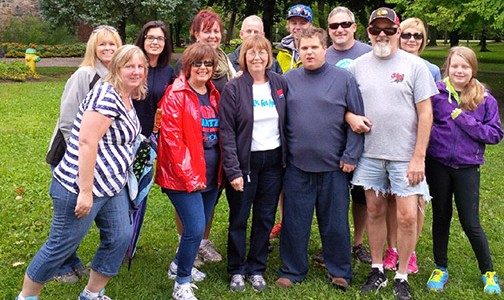 Funds are used to support the following programs programs:
1. Sibz Club – a sibling 'club' for the brothers and sisters of children with ASD (autism). An opportunity for siblings to share experiences; share feelings/concerns/anxieties; learn strategies to help them cope with changes in the household and personally. Group will meet in a casual atmosphere and continue relationship building and peer support by doing recreational activities together monthly during the year. "Club" is run by a trained facilitator.
2. Family Support Funding for children with autism to assist with camp fees, therapy, recreational activities with a support worker (required for child to participate), 1:1 swimming lessons, opportunities to attend special activities with the family, $300 per child/adult with autism (documented diagnosis) – offered in summer and winter season – summer funding saw 21 applicants = $9600. This funding is very important to families.
Age range of children these funds will benefit is 3 – 18.
Number of children expected to benefit over the course of a year: 75+