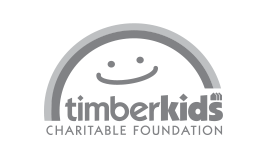 This is a charity that Timberkids has funded for the past four years. The program distributes hampers to needy families annually in December of each year. Hampers include food, vouchers and children's gifts for each family. Recipients must apply to receive a hamper.
Age range of children these funds will benefit is 0 – 17.
The Christmas Cheer Hamper Committee was able to provide 255 hampers at Christmas; as well as supplying over 290 children and teens with gifts and toys. The hampers, included fresh produce, canned and dry goods, an accessory package containing non-edible household essentials, and gift certificates to a local supermarket for meat and dairy products.